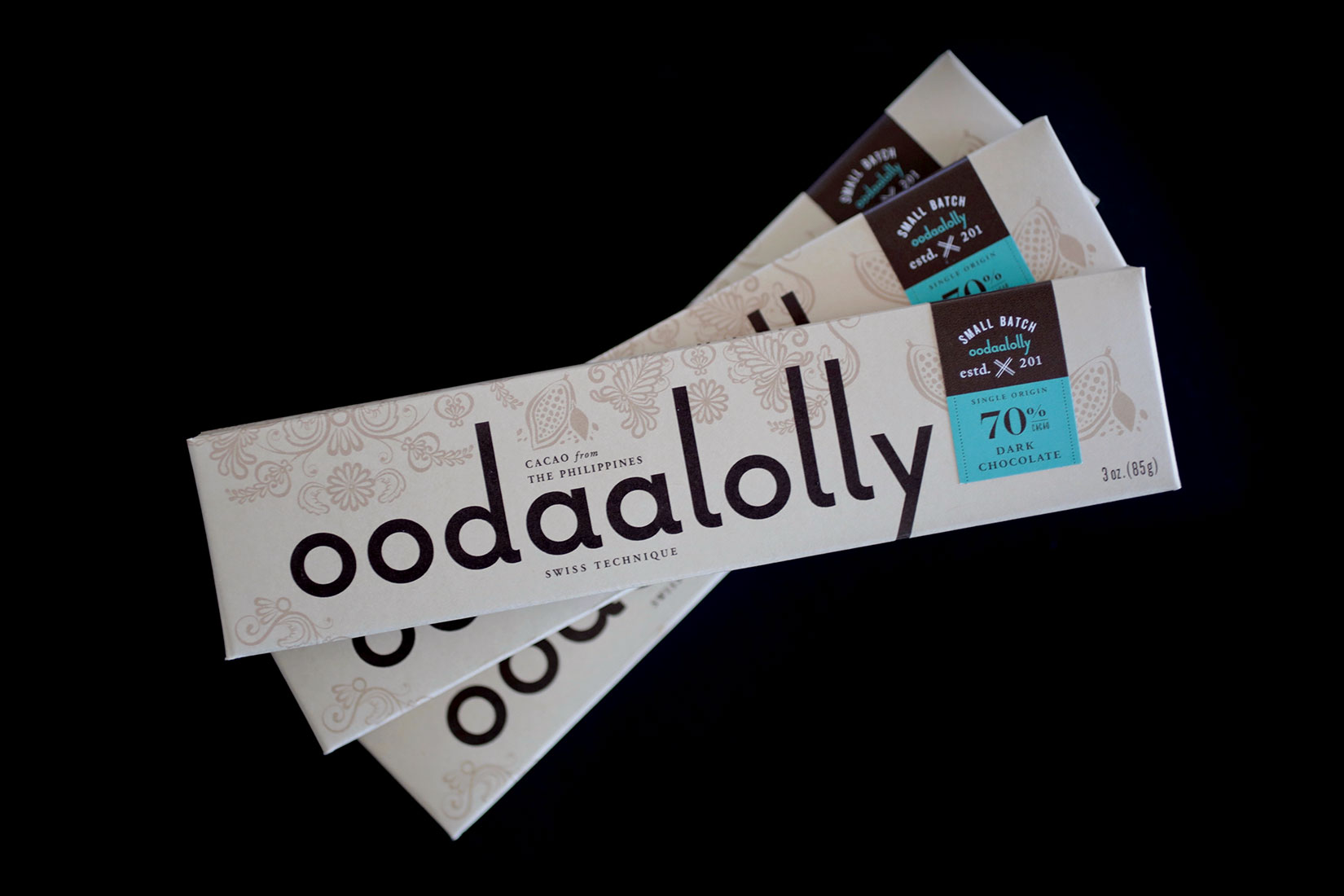 70% Dark Chocolate
Extremely simple and smooth to bring out the Filipino cacao flavors
Our single roast, single origin, 70% dark chocolate using the finest quality Filipino cacao. Using only two ingredients—cacao and cane sugar—we create full-bodied, earthy and smooth chocolate bars--pure deliciousness. It's highly addictive, and one of our best selling bars.
Warning - it might be difficult to buy less than 5!
Note: $9 Shipping up to 5 bars for USPS Priority shipping
Our Process
We want you to taste the flavor of the Trinitario beans, which has a full-bodied earthly flavor, that we use to make this chocolate bar. The chocolate is conched (basically polished) overnight to get it down to a particle size well below 30 microns to ensure the chocolate has that perfect smoothness that Swiss chocolate is known for.
This is what we want our customers to experience—when it touches your tongue, the chocolate has that nice creamy mouth-feel yet a strong snap that's associated with high quality chocolate. We love that crystallization, and you'll find it in every one of our bars.